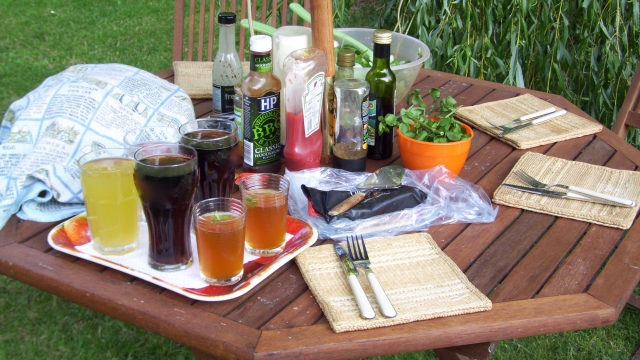 Gather us in around your table
This passage seems to be out of step with all that is going on in our world today. Nations are far from living at peace with each other. It would seem that even world leaders have adopted a language of violence and mistrust when engaging with diplomacy.
Christians perhaps, need to talk more about the reality of the Gospel vision of God's end plan for Creation?
The prophet Isaiah looks forward to a time when peace and joy will prevail in the human heart. He tries to find words to describe such a time as being likened to a great banquet where all the nations of the wold are represented.
The resurrection of Jesus is a cosmic event. Its final goal is to bring the nations of the earth together living in peace and harmony. The resurrection is the first fruits of God's new creation. it points to a generation that will arise that has never known war.
Isaiah prophecies of a time when death will be utterly defeated and God will remove the disgrace of war and hatred from the faces of the people of the world. God's creation will enjoy the hospitality of grace, forgiveness, and freedom. So we are called to live in such a way that this vision becomes our reality.
Lord, excuse our inability to conceive of a world at peace
We have lived in the midst of violence and rage all our lives
Have mercy on our unbelief
Lord, inspire the leaders of the nations to live at peace.
They too have lived among defeated politicians.
Have mercy on us, rekindle a vision of hope in our hearts
Lord impassion your people to model peace in all our actions and activities
May we who bear your name
Carry your cross and seek to bring reconciliation among the nations
Lord, gather the nations of the world together
around tables of food and fellowship
Rather than turning the tables of war upon one another
Lord, gather the weary and rejected into your care
around open doors and open borders
May the rejected become the blessing of the future
Isaiah 25: 6-9
6 On this mountain the Lord of hosts will make for all peoples
a feast of rich food, a feast of well-matured wines,
of rich food filled with marrow, of well-matured wines strained clear.
7 And he will destroy on this mountain
the shroud that is cast over all peoples,
the sheet that is spread over all nations;
8 he will swallow up death for ever.
Then the Lord God will wipe away the tears from all faces,
and the disgrace of his people he will take away from all the earth,
for the Lord has spoken.
9 It will be said on that day,
Lo, this is our God; we have waited for him, so that he might save us.
This is the Lord for whom we have waited;
let us be glad and rejoice in his salvation.