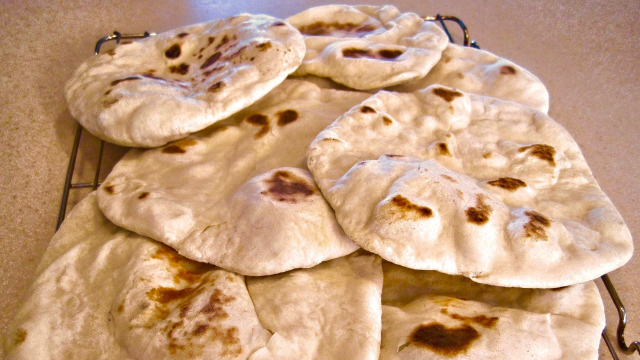 Fresh bread
The suggestion in these verses is that Christian communities and groups can become full of their own importance. Paul suggests that pride is like yeast it only takes a little amount to work through the whole loaf.
He is suggesting that in order to keep humble, Christians would be better following the recipe for a simple loaf that works without yeast. A loaf that is at its best when it is just fresh out of the oven, hot and dripping with butter. Best to eat a loaf that needs to be baked every day.
Father,
You are the master baker
Bake us afresh each day
Let our size and shape
Be determined by the flour
And not the yeast
May we be to the hungry and weary
The bread of life
Baked to sustain a staving world.
May we be the bread
Of sincerity and truth
Bread that reflects
Your Son, our brother,
Jesus, "the bread of life".
1 Corinthians 5: 6-8
6 Your boasting is not a good thing. Do you not know that a little yeast leavens the whole batch of dough? 7 Clean out the old yeast so that you may be a new batch, as you really are unleavened. For our paschal lamb, Christ, has been sacrificed. 8 Therefore, let us celebrate the festival, not with the old yeast, the yeast of malice and evil, but with the unleavened bread of sincerity and truth.