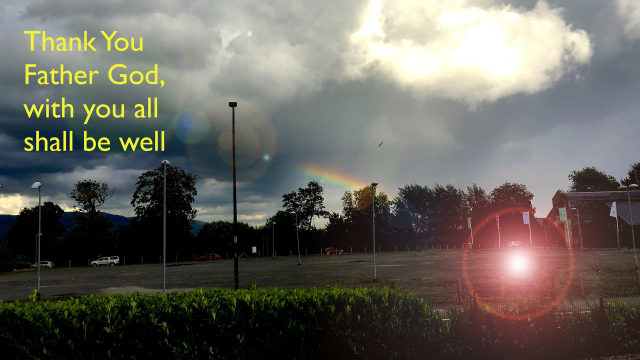 All manner of things
The theme of waiting with expectancy is a central to what is called Christian 'eschatology'. Eschatology is the theology or science of the last things. Knowing all will be well is the undercurrent in Scripture because God is in charge and he will bring all things to a right conclusion. Waiting for that moment means we must live with expectancy and hope.
Making space for others to lead is an important aspect of planning for the future hope. It also means that we have to accept that leaders fail. It is the role of a community to give permission especially to the younger generation in trying new things and to make mistakes, but to be able to move on from them. A wise leader of course will learn from his or her mistakes and even from the mistakes of others. The role of the community is therefore essential in forming and shaping leadership to understand the importance of collaboration. It is our working together and forgiving together that makes the church a very special place. We do so because the undercurrent tells us all will be well.
Thank You Father God
With you all shall be well
And all manner of things shall be well
(Adapted from the words of Julian of Norwich)
1 Thessalonians 5: 1-10
1 Now concerning the times and the seasons, brothers and sisters, you do not need to have anything written to you. 2 For you yourselves know very well that the day of the Lord will come like a thief in the night. 3 When they say, 'There is peace and security', then sudden destruction will come upon them, as labour pains come upon a pregnant woman, and there will be no escape! 4 But you, beloved, are not in darkness, for that day to surprise you like a thief; 5 for you are all children of light and children of the day; we are not of the night or of darkness. 6 So then, let us not fall asleep as others do, but let us keep awake and be sober; 7 for those who sleep sleep at night, and those who are drunk get drunk at night. 8 But since we belong to the day, let us be sober, and put on the breastplate of faith and love, and for a helmet the hope of salvation. 9 For God has destined us not for wrath but for obtaining salvation through our Lord Jesus Christ, 10 who died for us, so that whether we are awake or asleep we may live with him.