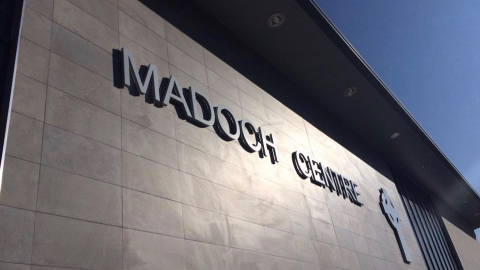 The Future Is More Madoch Centres Please!
It was great to be in a busy vibrant church last Sunday (17 September 2017). The Madoch Centre in St Madoes, outside Perth, is one of the latest buildings the Church of Scotland Trustees have erected with the help of the surrounding community and an enthusiastic congregation.
Over 200 people packed the multi-purpose building. The whole community was represented from babies to teenagers, right up to those who might be classed as seniors.
Marc and Anthea Bircham have been working in this parish for nearly 18 years and Sunday was a culmination of all their hard labour. One lady told me, "This church was about to close before Marc came. Now everything has changed - it's amazing!" So what is the secret?
Perhaps a lot of it has to do with leadership. The one practical ingredient missing from the Church of Scotland at the present moment is the leadership required in the parishes to re-engage a changing culture. We have an ageing demographic in leadership. Most church leaders are well aware that change has to happen, but they feel unable to bring it about because they have been trained to do a completely different piece of work. The truth is we are in crisis.
Those future leaders in training at the moment, need to be empowered by congregations when they arrive in their first charge. It can no longer be business as usual. Each congregation in the Church of Scotland should be working on a rescue plan which may well involve working in partnership with other congregations and even denominations.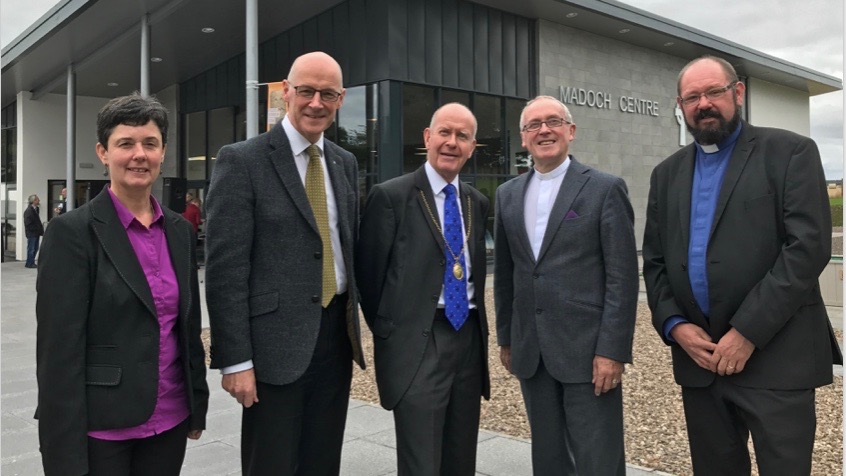 Not every congregation will become a Madoch Centre but many of them could. The thing is even those little country charges, could they not be brought to life if we promoted them as health and healing centres? Places of prayer and wellbeing? This kind of emerging ministry could be supported by a gardening project, and perhaps a coffee shop?
The Madoch Centre is a former glebe. The land has been well used to support a light spacious welcoming building, surrounded with plenty of space to park with a generous welcoming foyer open to all in the community, and a bespoke outside children's play area including a football pitch for five a side. Marc told me that since the cafe has been open they have welcomed over 500 people in one week. A great many of them being new people to the church. In the cafe atmosphere all sorts of pastoral issues were being being brought up and addressed.
The Madoch Centre once again proves the thesis that we are living in a generation that is seeking and searching to discover meaning and purpose in their lives. The problem with the Church of Scotland is that we are not following up our connections and our network. We are using an old model of church that is no longer fit for purpose. The future connecting points for the church must be built around food, fellowship, and the internet.
On 22 October Sanctuary First will be visiting The Madoch Centre for our next live streaming worship event. This time we are going to be focusing on families. So why not make a point of joining us on Sunday 22nd October at 3.30pm at The Madoch Centre, St Madoes, PH2 7NF. Look out for more details of the service.
Very Rev Albert Bogle