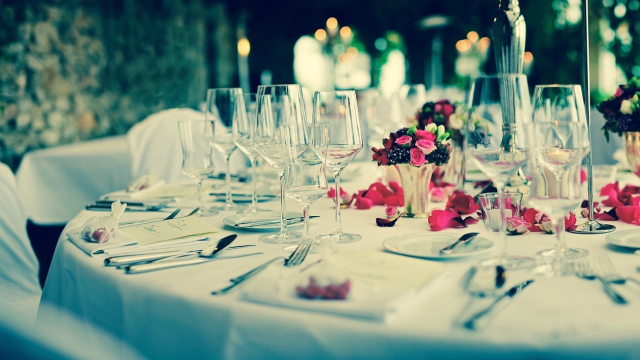 'The Guest List' - Hospitality and Aristocracy
All this week we are looking at different forms of hospitality we find in society. Today we are thinking about traditions of aristocratic hospitality. The opulent feasts, the lavish banquets, the swanky parties. Where the unstoppable force of generosity meets the immovable object of The Guest List.
One of the sad ironies of the rich, elite, and famous throughout history is that they spend so much timing giving away free food - to one another! To the people who least need it. The wealthy have traditionally relied on a formal etiquette of hospitality to maintain social aspirations, broker deals (and marriages) and to keep a close watch on one another.
These ostentatious banquets and balls (or global summits at elite hotels...) often set high standards for attentive hospitality, but they are not based on the needs of others. They are based on the needs of the wealthy themselves, to secure their own standing.
The challenge for us who want to respond to Jesus' ultimate invitation of life changing hospitality, is to learn from the care and the quality - the attention to detail - of these aristocratic displays of hospitality while not falling in to the trap of stockpiling the world's goods and ignoring our brothers and sisters in need.
Dear God,
Help us to outdo the generosity of the rich and famous
let us be inspired by their courtesy and gift giving
but turn it inside out
responding to the needs of others rather than the needs of ourselves.
Help us challenge the insularity and exclusivity of aristocratic hospitality
and
help us to learn to let love abide in us.
Amen.
1 John 3: 16-24
16 We know love by this, that he laid down his life for us—and we ought to lay down our lives for one another. 17 How does God's love abide in anyone who has the world's goods and sees a brother or sister in need and yet refuses help?
18 Little children, let us love, not in word or speech, but in truth and action. 19 And by this we will know that we are from the truth and will reassure our hearts before him 20 whenever our hearts condemn us; for God is greater than our hearts, and he knows everything. 21 Beloved, if our hearts do not condemn us, we have boldness before God; 22 and we receive from him whatever we ask, because we obey his commandments and do what pleases him.
23 And this is his commandment, that we should believe in the name of his Son Jesus Christ and love one another, just as he has commanded us. 24 All who obey his commandments abide in him, and he abides in them. And by this we know that he abides in us, by the Spirit that he has given us.