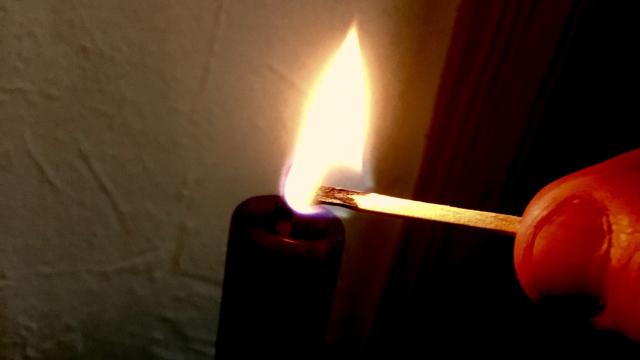 Darkness and light
In the television drama 'The Walking Dead', darkness continually threatens to overcome the light. Constant vigilance is essential to preserve the community's borders against the hostile world. The glimmers of light – periods of peace when the community are able to till the soil, grow crops, enjoy community life, are fragile and easily obliterated by the forces of darkness which, in a variety of forms, threaten the peace-loving community.
Yet even in the midst of the darkness, guerrilla warfare and the struggle for survival, times of peace do exist and the hope of a better tomorrow, a new world, a long lasting peace, is never extinguished.
God, you are the light of the world
and in you there is no darkness at all.
Fill us with light, we pray,
that in our presence too,
the darkness dissolves.
In fellowship with one another
may we see a glimpse
of that future hope;
the unending fellowship
and glorious light
of your nearer presence.
Amen.
Romans 13: 8-14
8 Owe no one anything, except to love one another; for the one who loves another has fulfilled the law. 9 The commandments, 'You shall not commit adultery; You shall not murder; You shall not steal; You shall not covet'; and any other commandment, are summed up in this word, 'Love your neighbour as yourself.' 10 Love does no wrong to a neighbour; therefore, love is the fulfilling of the law.
11 Besides this, you know what time it is, how it is now the moment for you to wake from sleep. For salvation is nearer to us now than when we became believers; 12 the night is far gone, the day is near. Let us then lay aside the works of darkness and put on the armour of light; 13 let us live honourably as in the day, not in revelling and drunkenness, not in debauchery and licentiousness, not in quarrelling and jealousy. 14 Instead, put on the Lord Jesus Christ, and make no provision for the flesh, to gratify its desires.