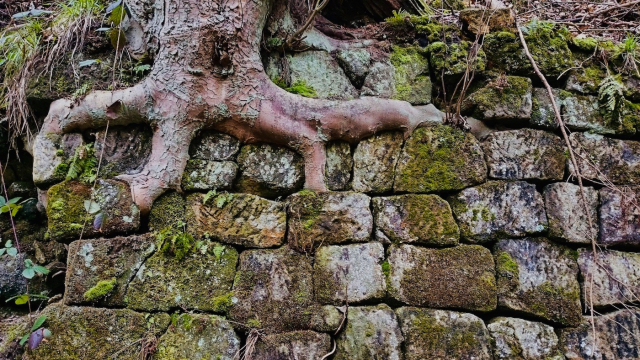 The border between then and now
Read the Signs

A straight screw finds a pass
for Jeremiah's cousin Hanamel,
and a bolt snaps somewhere,

giving easy prison access
to a lawyer named Baruch.
Witnesses turn up on time.

The deed is signed – events
then take their crooked path
and creep or stride into our lives

with unexpected consequence
for good and ill, prophetic
elbows nudging us each day.

She fills in forms politely,
clicks them through a second time;
the migrants put down roots

in Babylon or Britain; still,
there's someone stubborn ploughing
hope into the ground back home.

A seed is carried in the flood,
buddlejas wave at passing trains,
fans still follow Cowdenbeath.

The bruised finger retrieves the ring,
distressed flats are clad again,
Americans keep going to the polls.

The boy puts down a stone, seeing
the ancient tree roots crack a wall;
somewhere a prophet buys a field.

(from Commentary, https://buy.sanctusmedia.com/store/collections/handsel-press-store)
Jeremiah discovered the joy and the pain of listening obediently to God. He learned to live in the cracks between doom and destiny, horror and hope. With God, one of these cracks may open into a cave with a window through which the sky is visible, or even a chimney of hope that we can help others climb.
PRAY
Dear God, help me to live in a space you have carved out from the troubles of our time, and to welcome others to living rooms of faith, and hope, and love. Amen.
Jeremiah 32: 1-3a, 6-15 (NRSVA)
1 The word that came to Jeremiah from the Lord in the tenth year of King Zedekiah of Judah, which was the eighteenth year of Nebuchadrezzar. 2 At that time the army of the king of Babylon was besieging Jerusalem, and the prophet Jeremiah was confined in the court of the guard that was in the palace of the king of Judah, 3 where King Zedekiah of Judah had confined him.
6 Jeremiah said, The word of the Lord came to me: 7 Hanamel son of your uncle Shallum is going to come to you and say, 'Buy my field that is at Anathoth, for the right of redemption by purchase is yours.' 8 Then my cousin Hanamel came to me in the court of the guard, in accordance with the word of the Lord, and said to me, 'Buy my field that is at Anathoth in the land of Benjamin, for the right of possession and redemption is yours; buy it for yourself.' Then I knew that this was the word of the Lord.
9 And I bought the field at Anathoth from my cousin Hanamel, and weighed out the money to him, seventeen shekels of silver. 10 I signed the deed, sealed it, got witnesses, and weighed the money on scales. 11 Then I took the sealed deed of purchase, containing the terms and conditions, and the open copy; 12 and I gave the deed of purchase to Baruch son of Neriah son of Mahseiah, in the presence of my cousin Hanamel, in the presence of the witnesses who signed the deed of purchase, and in the presence of all the Judeans who were sitting in the court of the guard. 13 In their presence I charged Baruch, saying, 14 Thus says the Lord of hosts, the God of Israel: Take these deeds, both this sealed deed of purchase and this open deed, and put them in an earthenware jar, in order that they may last for a long time. 15 For thus says the Lord of hosts, the God of Israel: Houses and fields and vineyards shall again be bought in this land.