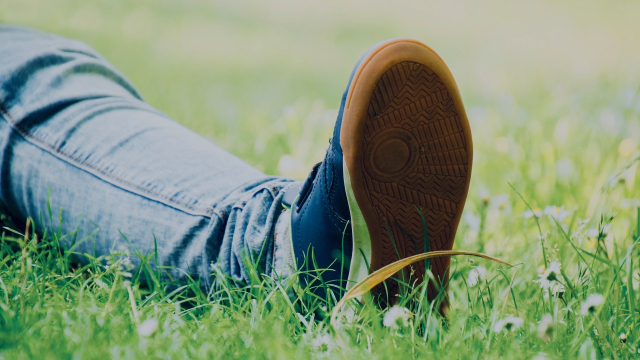 On Our Backs? Worn Out? Look Up!
Someone once said to me, "It's only when we are flat on our backs that we can look up and listen to God." Surely the text this morning echoes the cry of us all. Christians are facing a time of great change and unrest, not only in our denominational revisions but throughout the whole nation. Regardless what we believe, many of us are exhausted with Brexit, frustrated with bureaucratic church, weary of false charismatic leaders, but longing for a new encounter with the glory of God. For it is only his glory that can revive us.
So the cries go up. 'Restore us Oh God, make your face shine upon us'. Oh how often have I prayed that benediction over the people of God whom I have pastored. The thing is unless God smiles on us we will never see the Kingdom come. The one thing I take comfort from is now that we are on our backs there is only one way to look and that's upwards.
Almighty Life-giving Father,
We're lying here
Like dead bodies
Flat on our backs
Exhausted
Weary
Broken
A pile of dry bones
We've lost our place
We've lost our purpose
We lost our plans
We are your lost people
We have no muscle left
No flesh to make us look beautiful
Our outward appearance has gone
Our breath
Has long since departed
We are decaying in the sands of time
Yet somehow
We know
We want to live
Come,
Breathe again upon our bones
Bring life back
Rewind our demise
Re-imagine us again
As your people in your image
Your body in the world
Give us muscles to move
Eyes to see
Tongues to speak and sing
And hearts to beat again
Lord,
We're waiting
We're listening
Could it be we can hear
The sound of wind blowing
Rushing
Moving
Re-energising
Lord,
Is it Resurrection?
Lord,
We're shining
And it's only Thursday
Psalm 80: 7
7 Restore us, O God of hosts;
let your face shine, that we may be saved.